Kristen Skaggs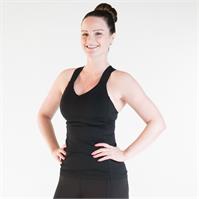 Who She Is: Barre Instructor
What She's All About: Kristen fell in love with barre when she moved to Charlotte from Charleston and took her first class in 2012. She started teaching in 2015 and works to create the perfect combination of ballet, cardio, Pilates, toning and sculpting in all of her classes. Her passion for fitness is what drives her to help clients push themselves physically and mentally while having fun at the same time.
Kristen Skaggs instructs the following:
Barre is a fun, challenging ballet-inspired full body workout that lengthens, stretches, and strengthens. Combining elements of Pilates, dance, and yoga, this class will help you increase flexibility and build lean muscle. Modifications are given making this class great for all fitness levels. Embrace the shake!