Jae Amoah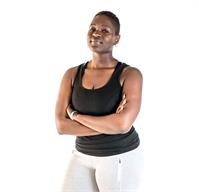 Who She Is: Cycle and Strength Instructor
What She's All About: Jae is a Charlotte native! She has always found herself driven to learn new ways to live a more active lifestyle and more importantly, help guide others to on their personal journey to finding balance and the best version of themselves. As a recent college grad, Jae is pursuing her many passions which include fitness, marketing and makeup!
What She Loves Outside of the Studio: Hanging out with family and friends
Jae Amoah is currently not instructing any classes.