Liz Kelleher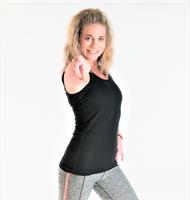 Who She Is: Cycle and Barre Instructor
What She's All About: Liz came to Charlotte from Buffalo in 2016. She's been an athlete most of her life and was a competitive springboard diver in high school and college. Liz loves motivating people to reach their full, unbridled potential. She found First Wind when she moved here, became a member, and our culture inspired her to pursue her dream of becoming a fitness instructor.

What She Loves Outside of the Studio: Meeting New People, Family, Friends, Dogs, and Music
Liz Kelleher instructs the following:
Ride to the Circuit is a challenging, stimulating mash-up class where half of your time is spent in The Ride and half of your time is spent circuit training: building strength, endurance, flexibility, balance, and more. Bring your tennis shoes!