Bethany McDonald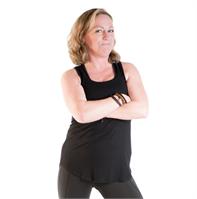 Who She Is:
Cycle and Strength Instructor and Personal Trainer
What She's All About: Originally from Vermont, Bethany's been calling Charlotte home for the last 13 years. She's Charlotte famous as DJ Little Betty and has a special love for people that is evident in everything she does. She takes special consideration in crafting her playlists to motivate and energize her classes. This lady loves working with clients to improve lives physically, mentally, and emotionally through impactful workouts and positive vibes.
What She Loves Outside of the Studio: Music, Travel, Mountain Biking, Friends, and Tacos
Bethany McDonald instructs the following:



Ride to the Circuit is a challenging, stimulating combination class where half of your time is spent in The Ride and half of your time is spent circuit training: building strength, endurance, flexibility, balance, and more. Bring your tennis shoes!




The Ride is an interactive metrics-based cycling class moving and weaving you through exciting virtual worlds, pushing you to be better than you were yesterday. You'll be driven by music, you'll be driven by speed, you'll be driven by heart rate, and you'll be driven by the desire to set your own record each and every ride. Each class closes with an upper body band workout hitting your core and arms before we send you on your way.