Trinity Cho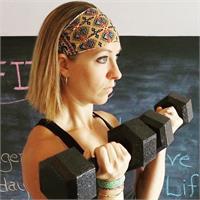 Who She Is: Cycle, Barre, and Strength Instructor and Personal Trainer
What She's All About: Since attending Air Force Basic Training over 18 years ago, Trinity has made fitness and healthy living a part of her daily life. She is an extremely versatile instructor and trainer and loves working with clients of all ages and stages. Her goal is to empower people through fitness just as she feels she has been empowered. She loves to see her students grow and become stronger not only physically, but mentally and emotionally as well.
What She Loves Outside of the Studio: Family, Running, Coaching, and Crafting
Trinity Cho is currently not instructing any classes.