Live DJ Halloween Slay Ride
This class is taught by: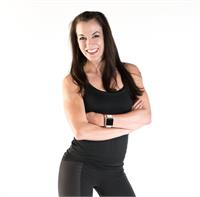 Who She Is:
Cycle, Barre, Strength, and Kickboxing Instructor and Personal Trainer
What She's All About: Lyn has been in the fitness industry for over 20 years. She's been a competitive martial artist, a dancer, and a coach. She believes the keys to success in making health and fitness a permanent part of your lifestyle are a positive mindset, the right kind of self-talk, and creating habits that stick. Lyn brings fun into her classes and training sessions and is particularly passionate about working with people who have lofty goals.
What She Loves Outside of the Studio: Family, Friends, Music, and Dancing
Put your costume on and reserve your spot for this spooky ride! Join us for a full Halloween-themed 60 minute cycling class with Lyn and our resident live DJ, DJ Little Betty. Come in a costume and one lucky winner will be randomly selected to win a month of unlimited classes. We can't think of a better way to spend Halloween eve.
All seats are just $10!