Feel the Ride
This class is taught by: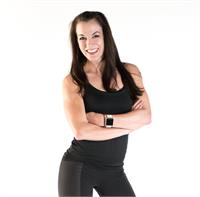 Who She Is:
Cycle, Barre, and Strength Instructor and Personal Trainer
What She's All About: Lyn has been in the fitness industry for over 20 years. She's been a competitive martial artist, a dancer, and a coach. She believes the keys to success in making health and fitness a permanent part of your lifestyle are a positive mindset, the right kind of self-talk, and creating habits that stick. Lyn brings fun into her classes and training sessions and is particularly passionate about working with people who have lofty goals.
What She Loves Outside of the Studio: Family, Friends, Music, and Dancing
Who She Is:Cycle and Strength Instructor
What She's All About: This lady is a former power lifter who competed regionally and won occasionally (with trophies to prove it!). Desiree has 11 marathons under her belt including the Marine Corp marathon and Grandfather Mountain. She taught fitness for 8 years until she retired in 2010. In 2016, she found the only studio that would get her back in the saddle (FIRST WIND). If you are looking for some intensity in your workout, this is your girl. She shows her love for you through burpees and burning legs.
What She Loves Outside of the Studio: Hubby, Fur Babies, Friends, Yoga, and the PANTHERS!
Pedal, turn, and lean with your instructor to the beat of the music.
Upcoming classes: